Our People
CM Wong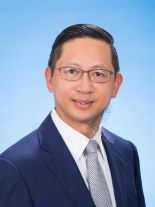 Over 40 years practising as Civil, Structural and Geotechnical Engineer responsible for the planning, study, design and supervision of a large variety of projects in private and public sectors and for the independent investigation of structural and foundation works.
Well known for providing innovative solutions to superstructure and foundation in difficult ground.
Wide experience in slope related works for various departments of HKSAR.
Academic Qualifications:
Bachelor of Science (1st class Hons) in Engineering, HKU
Master of Science (Engineering), HKU
Professional Qualifications:
FHKIE, CEng, FICE, FIStructE, RPE (STL, GEL, CVL, BUD & FRE),
Authorized Person
Registered Structural Engineer
Registered Geotechnical Engineer
Registered Inspector
Public Services:
- Justice of Peace
- Past Member of Engineers Registration Board under Engineers Registration
Ordinance
- Past Member of Authorized Persons Registration Committee under Buildings
Ordinance
- Past Chairman of Geotechnical Engineers Registration Committee under
Buildings Ordinance
- Past Member of Land and Building Advisory Committee, HKSAR
- Past Member of Fire Safety Committee
- Past Member of Rehabilitation Advisory Sub-committee on Access, Labour and
Welfare Bureau
- Past Member of Advisory Committee on Barrier Free Access, Buildings
Department
- Past Member of Appeal Tribunal Panel under Buildings Ordinance
- Past AP/RSE Disciplinary Panel Member under Buildings Ordinance
- Past Member of Authorized Persons and Structural Engineers Committee,
Buildings Department
- Past Member of Steering Committee on the Consultancy for the Review of the
Code of Practice on Wind Effects in Hong Kong 2004
- Past Member of Technical Committee on the Code of Practice for Dead and
Imposed Loads 2011
- Past Member of Working Group for Review of the Code of Practice for Site
Supervision
- Past Member of GEO Review Group for the Design of Excavation and Lateral
Support Works by Limit State Partial Factor Method
- Past Member of the Board of Review (Inland Revenue Ordinance)
- Past Chairman of Structural Division, Building Division, Structural Discipline and
Geotechnical Discipline, HKIE
Publications:
Co-author of the following publications:
| | |
| --- | --- |
| 1990 | Implications of the Karst Marble at Yuen Long for Foundation Investigation and Design - HKIE |
| 2001 | Case Studies on the Dangerous Hillside Order in Hong Kong - Annual Conference of Works Bureau and Ministry of Construction |
| 2001 | 2001 Auger-Injected Piles Floating Above Karstic Marble - 14th Southeast Asian Geotechnical Conference, Hong Kong |
| 2005 | Structural aspects of excavation and lateral support works using limit state approach - Proceedings of the One-day seminar on excavation and lateral support works |
| 2007 | Development and Statutory Control of Pile Foundations for Private Buildings in Hong Kong since the Seventies - Proceeding of the Geotechnical Advancements in Hong Kong since 1970s |
| 2007 | Use of Degradable and non-degradable Erosion Control Mats on Exposed Soil Slope Surfaces in Hong Kong - Proceeding of the Materials Science and Technology in Engineering Conference 2007 |
| 2010 | Structural Assessment of Century-old Tenement for Revitalization Purpose - Proceedings of HKIE/IStructE Joint Structural Division Annual Seminar 2010 |
| 2011 | Construction of Hand-dug Caissons for Slope Stabilization near the Peak Lookout - Proceedings of the 31st Annual Seminar of the Geotechnical Division of the Hong Kong Institution of Engineers, Hong Kong |
| 2011 | Innovative Materials and Drilling Method adopted for Soil Nailing Works at Po Shan Road - Proceedings of the 31st Annual Seminar of the Geotechnical Division of the Hong Kong Institution of Engineers, Hong Kong |
| 2014 | Overview of Development and Challenges in Foundation Design and Construction in Hong Kong - Proceedings of the 34th Annual Seminar of the Geotechnical Division of the Hong Kong Institution of Engineers, Hong Kong |
| 2017 | Green Structures and Construction for Natural Terrain Protection in Hong Kong by Innovative Flexible Barrier Design - Proceedings of HKIE/IStructE Joint Structural Division Annual Seminar 2017 |